Call 800-523-4948
Partnering with Companies to Grow their Workforce
and Job Seekers to Find New Opportunities

It's Just Smarter . . . Call Now . . . talk to an experienced Staffing Consultant


Avoid the cost of missed opportunity for your company

How to control your costs, protect your downside by building with temporary-to-direct staffing.

Contingent Staffing is just part of the story. Comprehensive Staffing Solutions deliver the goods!

Now is the time to act, while the best talent is still available. Call Now ! 800-523-4948

Small and Growing companies can plan to prosper.
Develop the future NOW with provisional staffing from The Franklin Company. It's True. - and it's just that easy! CALL !

Local and Regional companies can work directly with one of our Staffing Solutions professionals.

Franklin is your comprehensive staffing solution.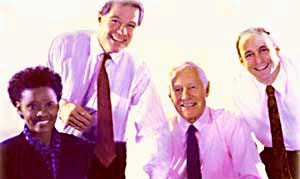 The Franklin Company is a leading provider of contract temporary services throughout the United States.&nbsp Since 1958, Franklin has been supplying Local, Regional and Fortune 500 companies with Professional and Technical skills including Managers, Engineers, Administrators, Designers, Scientists, Chemists, Biologists, and Technicians .

In the business environment we have all seen turnovers, acquisitions, downsizings, divestitures as well as growth opportunities

Contract employment offers a source of flexibility in the workplace. Whether you are staffing your corporation or you are in the job market, The Franklin Company may help you bridge the gap for your changing skilled staffing needs.


DECIDE on
interim staffing for:

Management and Administrators


Engineering and Technical


Accounting and Finance


Manufacturing and Development


Customer Service Staff


Purchasing and Logistics


Unique, Specialized Technical Skills


Workforce Co-ordination


Upgrade and Future Planning


Career Migration


Field Technical Support


Confidential Consulting



Franklin's contract assignments offer short-term, long-term, permanent, and temp-to-perm placement. The average contract assignment is a little over one year.




Call our nearest office now for more information 800-523-4948


Philadelphia, PA




" ... an equal opportunity employer"
" ... .. Privacy Notice GDPR compliant"
© 1997 - 2023 The Franklin Company, Inc. all rights reserved Anti Spam



Hiring a contract employee through The Franklin Company
Call Us ! Let's talk about Franklin's ideal staffing solutions for your needs and for your growth.

Franklin is flexible

We're Experienced Staffing Professionals

High Marks From Past Employees

Easy Temp-To-Perm

Active Recruiting Network

Give us a detailed job description and we will:

Perform a comprehensive search for the candidate
Provide RESUMES from qualified candidates
Arrange interviews
Validate references
Handle billing arrangements
Follow up with periodic quality checks

The contract employee will be an employee of The Franklin Company. Franklin will match their FICA insurance, pay their workers compensation and unemployment insurances and handle all payroll and employment issues.

We offer our employees, vacation, holidays, health insurance (that may be purchased at group rates), and direct deposit checking.


Contact The Franklin Company !